SEASHORE
Focusing on the precious objects we find there - Escape, contemplation and tranquillity. This trend is focused around the restorative qualities of the seashore. Look at the natural soft shapes and patterns reflected in shells and seaweed.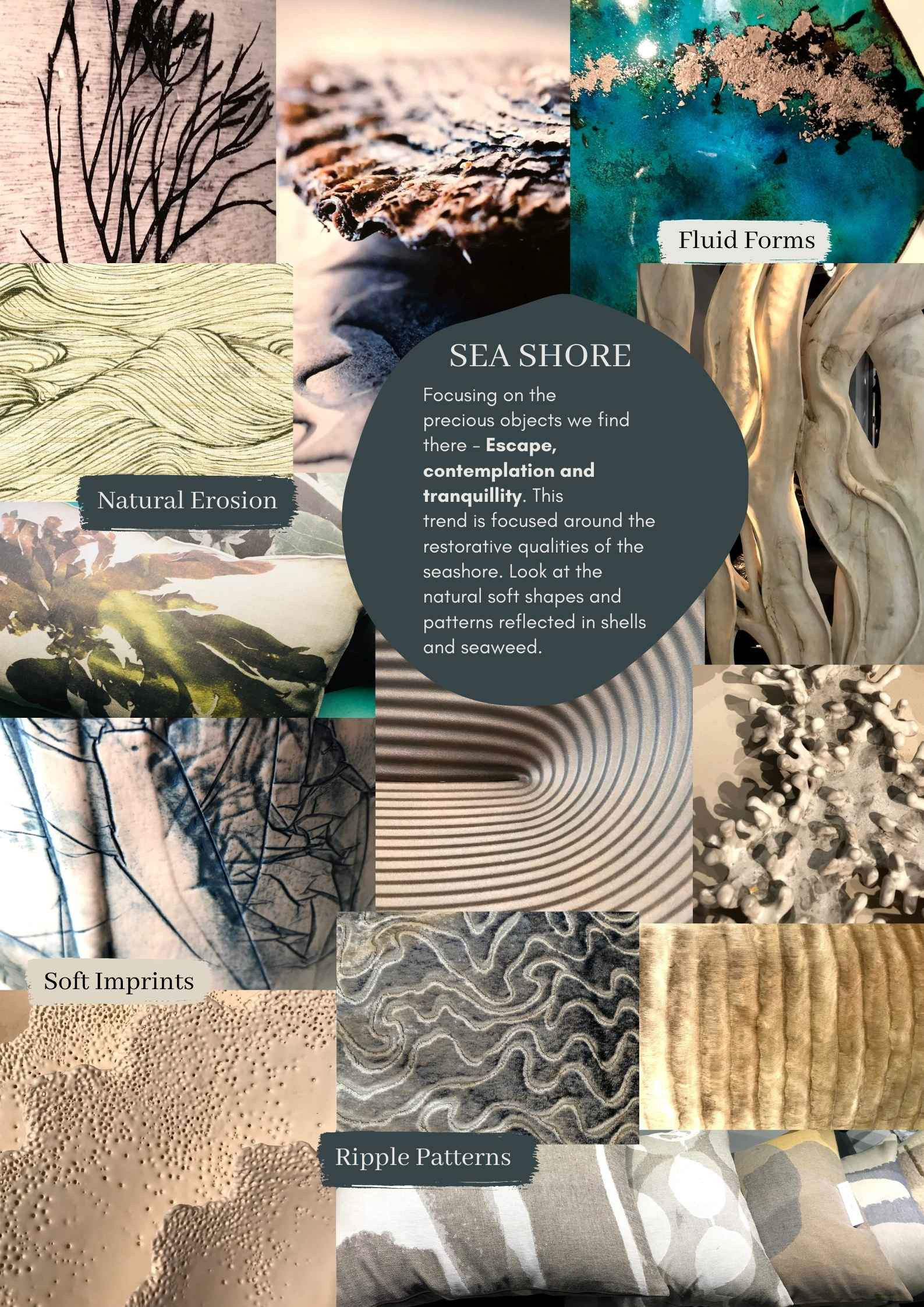 COLOUR
The Seashore inspired colour palette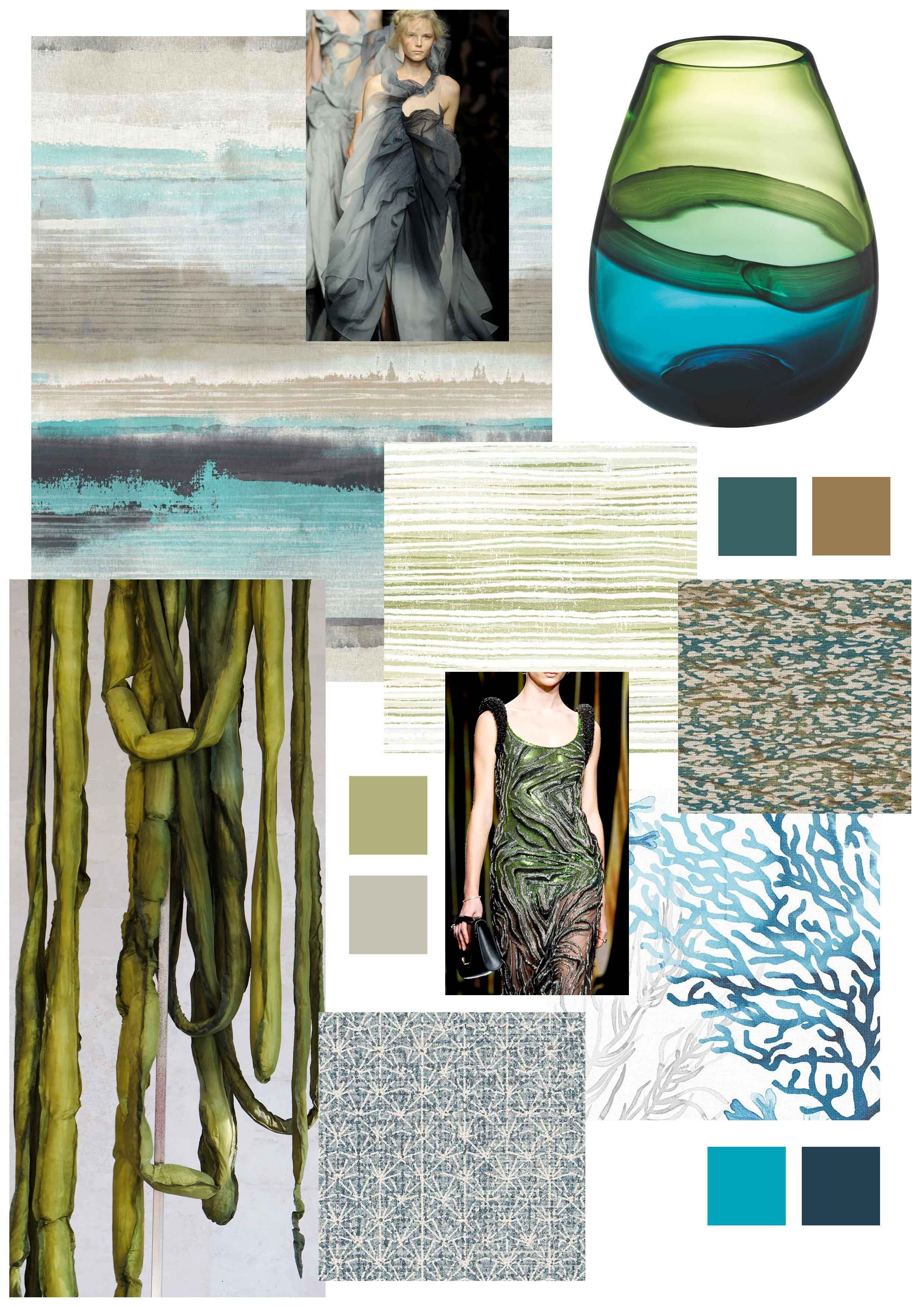 Browse Seashore related artwork online
Shop Now
STONE AGE
Reflecting the precious natural minerals of the earth. Travertine was highlighted as an important surface but the amazing colours and movement these natural material posess should carry on being an important focus going forward.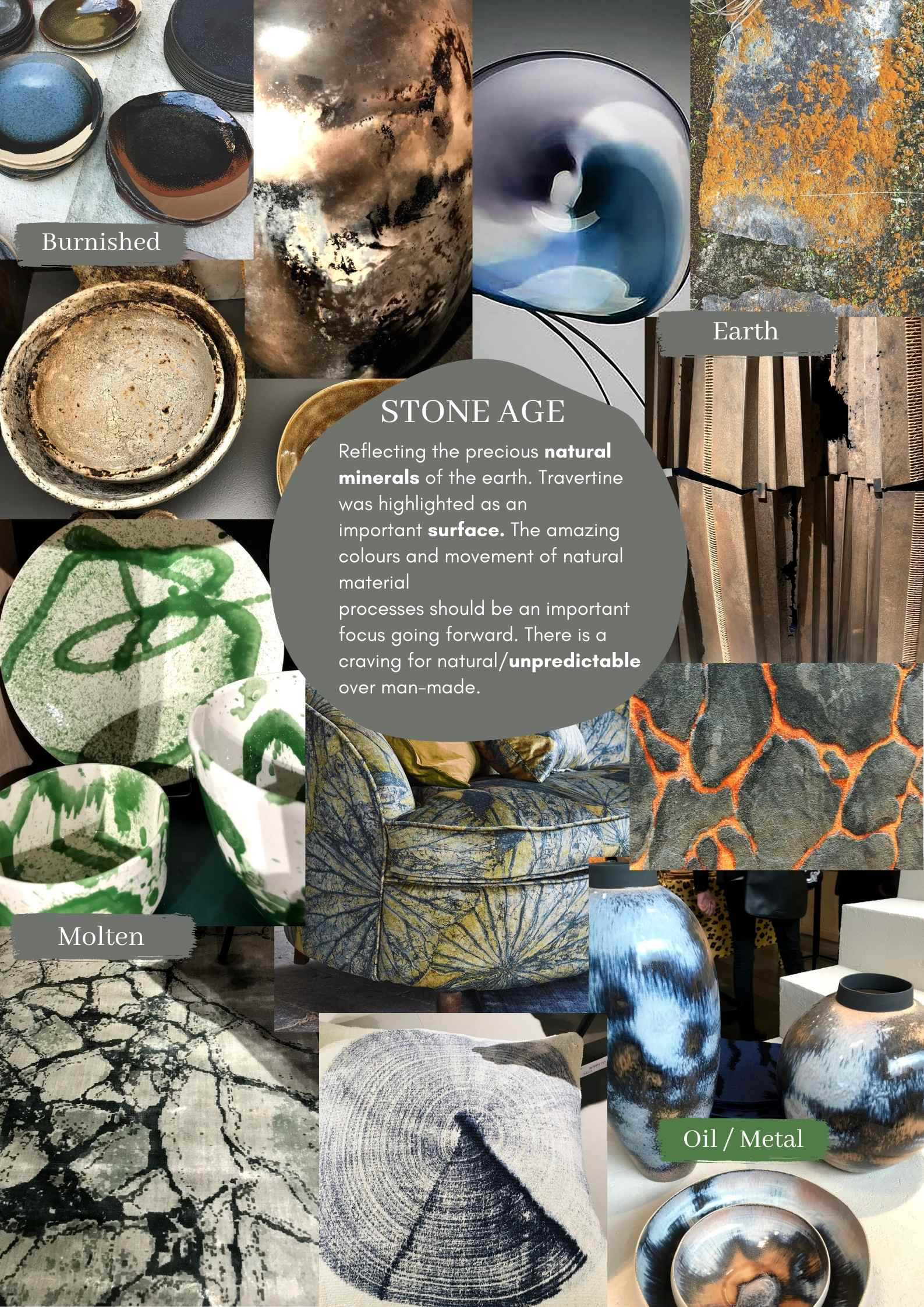 COLOUR
The Stone Age inspired palette in full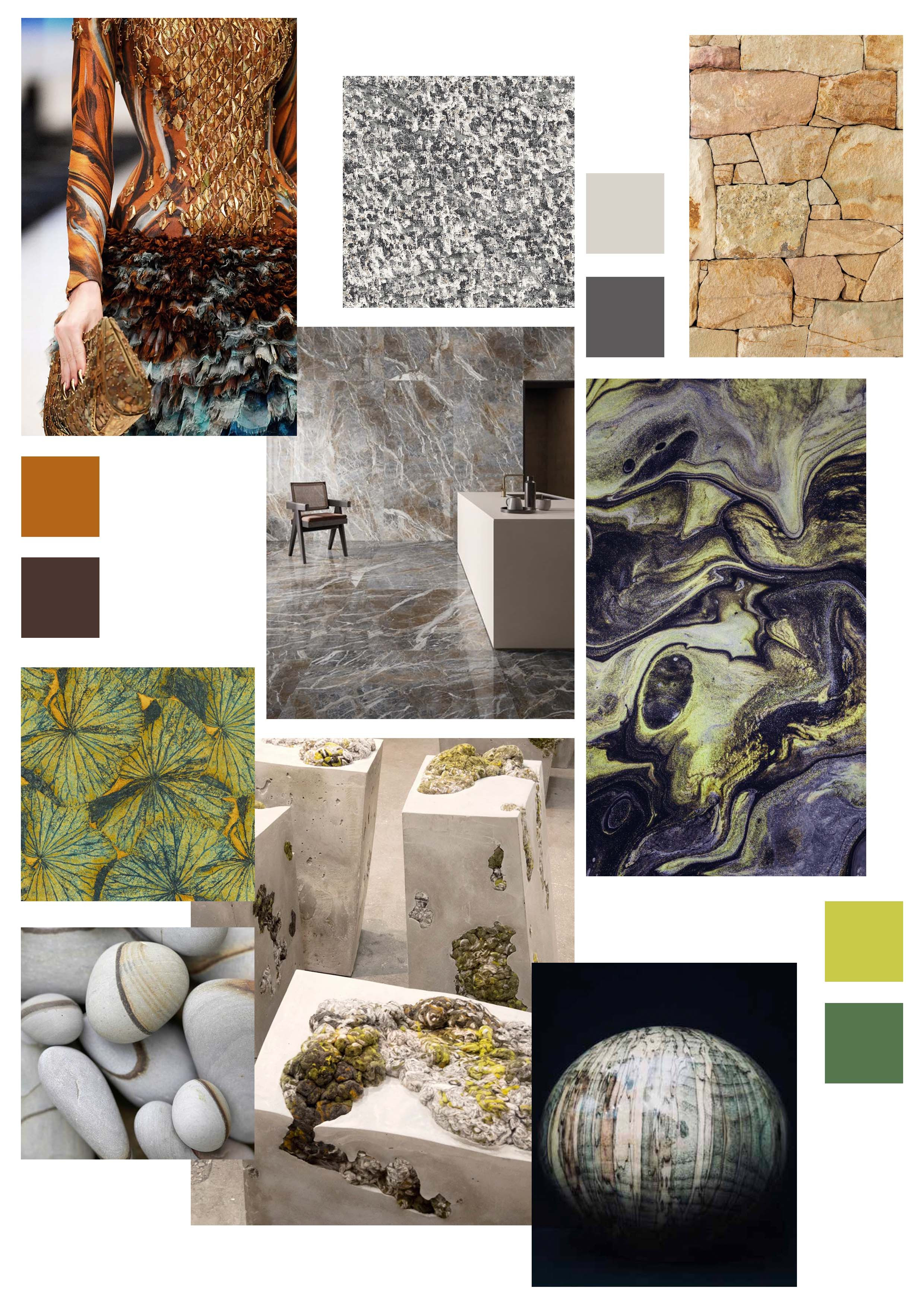 Browse Stone Age related artwork online
Shop Now